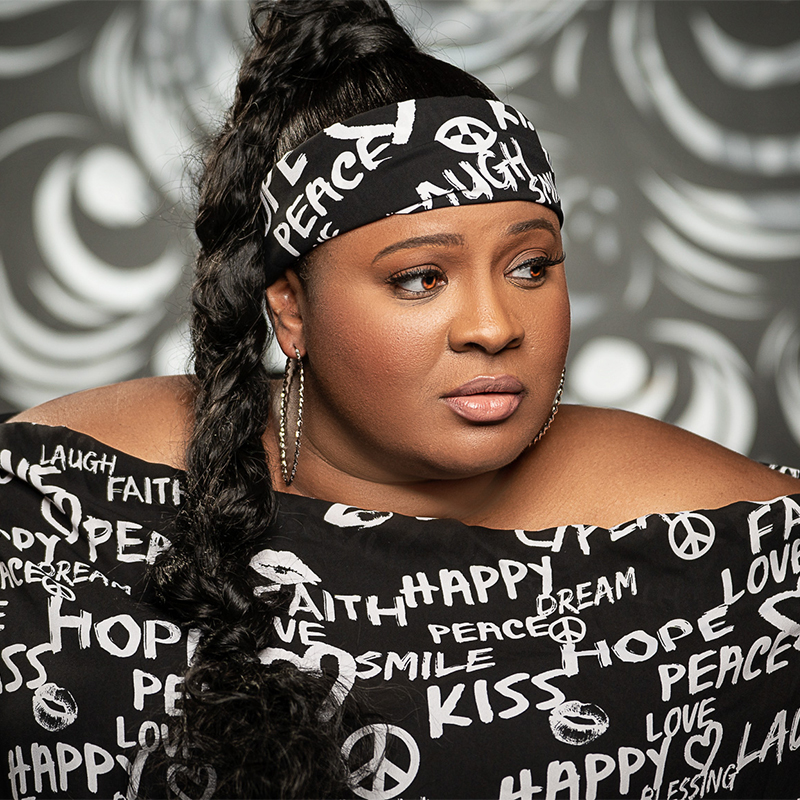 About Us
Simone Gordon, affectionately known as The Black Fairy Godmother, has been featured on almost every T.V. talk show and news outlet you can think of, from The Kelly Clarkson Show to Good Morning America. And yet, the New Jersey native remains humble as the face of a network of 'guardian angels' who come to the rescue of thousands of women-led families living in abject poverty and experiencing domestic violence. Her motivation for helping women in crisis is deeply personal.
Simone desperately sought out resources to help take care of herself and her nonverbal, autistic son. Frustrated by the lack of available aid in her state, her motherly instincts kicked in, and she got creative. In countless Facebook groups, Simone unabashedly petitioned for help to secure food, diapers, and formula for her son. Humbly she encountered kind-hearted strangers, who she regards as guardian angels, offering emergency assistance in her time of need. However, the support and generosity didn't stop there; Simone was even able to return to school due to a guardian angel paying her unpaid tuition bill.
Overwhelmed with gratitude, Simone knew that her hardship could be the equivalent of someone else's point of no return. She felt compelled to pay it forward and began to research the various socio-economic conditions that disproportionately impact African Americans. Alarmed by the statistics, she sprang into action, creating a platform to help families in adverse situations, the mantra of her mission: "Women and children first."
Ultimately, the moniker 'Black Fairy Godmother' would be bestowed upon Simone by a woman named Theresa who was saved from eviction thanks to Simone's philanthropic emergency assistance. Today, a growing legion of international supporters within the Black Fairy Godmother Network all agree, Black Fairy Godmother is a name perfectly befitting of a woman who remains a vigilant lifeline to many.