Fairy Dust Isn't Always Shiny...
The Black Fairy Godmother Foundation, founded by Simone Gordon, is a 501(c)(3) non-profit organization created to help Black and Brown marginalized families. Our foundation uses the power of networking, social media, and influence to connect families in need with people that can help.
We have a variety of programs to meet the needs of those who need assistance. Our goal is to not only provide relief but help them to get to a place of stability and equip them with the proper tools and support so they may sustain themselves going forward.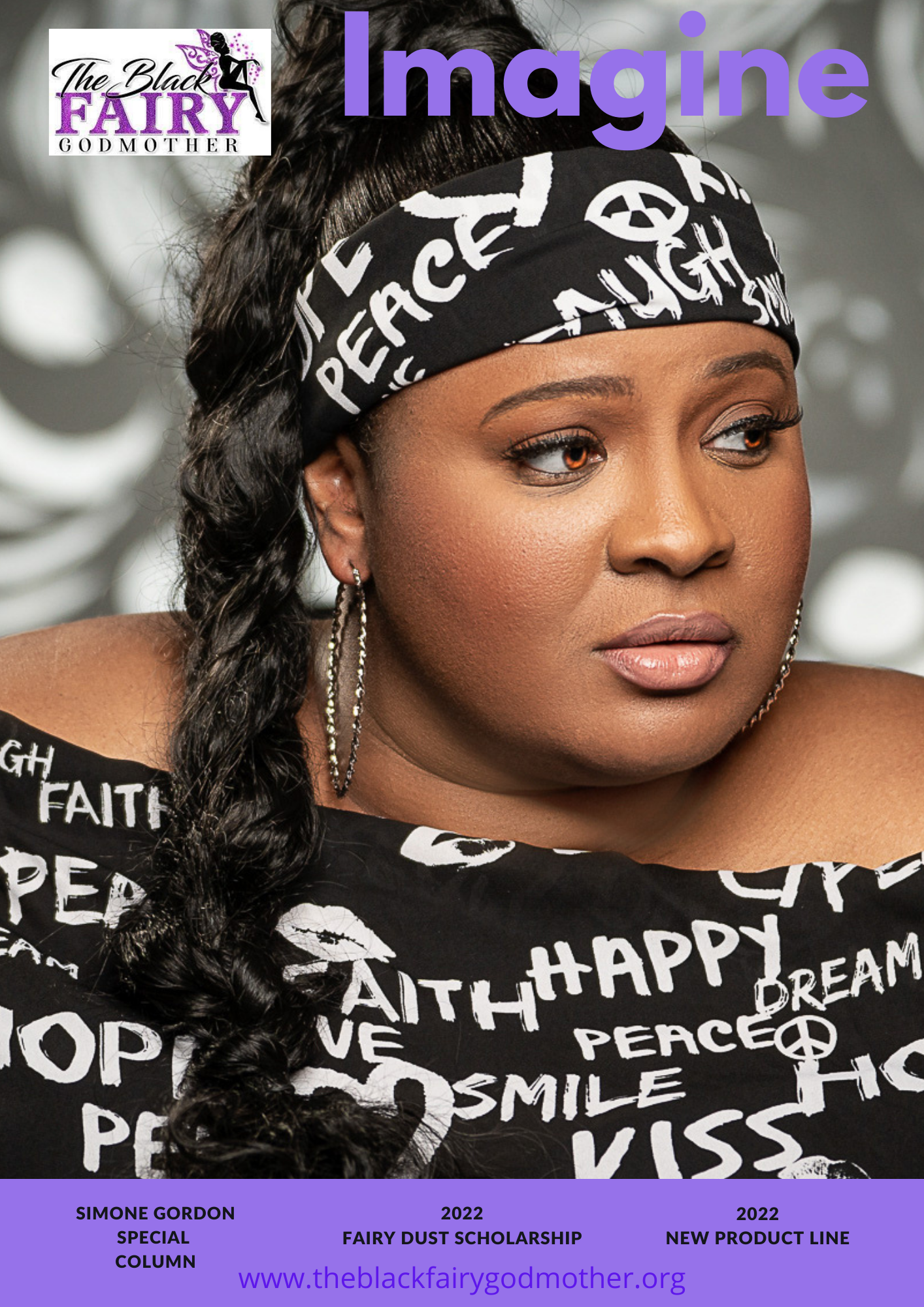 "Imagine" Magazine
The Black Fairy Godmother Foundation CEO Simone Gordon has released our March 2022 publication, "Imagine," including a special column by Simone Gordon, our 2022 Fairy Dust Scholarship, and new product line.
Click here to read the digital publication online.
Support The Black Fairy Godmother and join us in helping others in critical need.
Prior Issues